Let's be honest here. Hades is a fantastic game and there's no reason to give it anything but a recommendation. Five Stars. 10/10. To claim otherwise that Supergiant's entry into the rogue-lite genre isn't a masterpiece would be a complete lie, and I'm an honest man.
Overview of Hades
It's not difficult to describe Hades on the surface – It's a 2.5D rogue-lite game that takes place in the beautiful world of the Greek Underworld. You play as Zagreus, the edgy and cool son of Hades who just wants to leave his hometown and explore the world, but Hades oddly refuses to let you leave Tartarus and communicate with your Olympian relatives.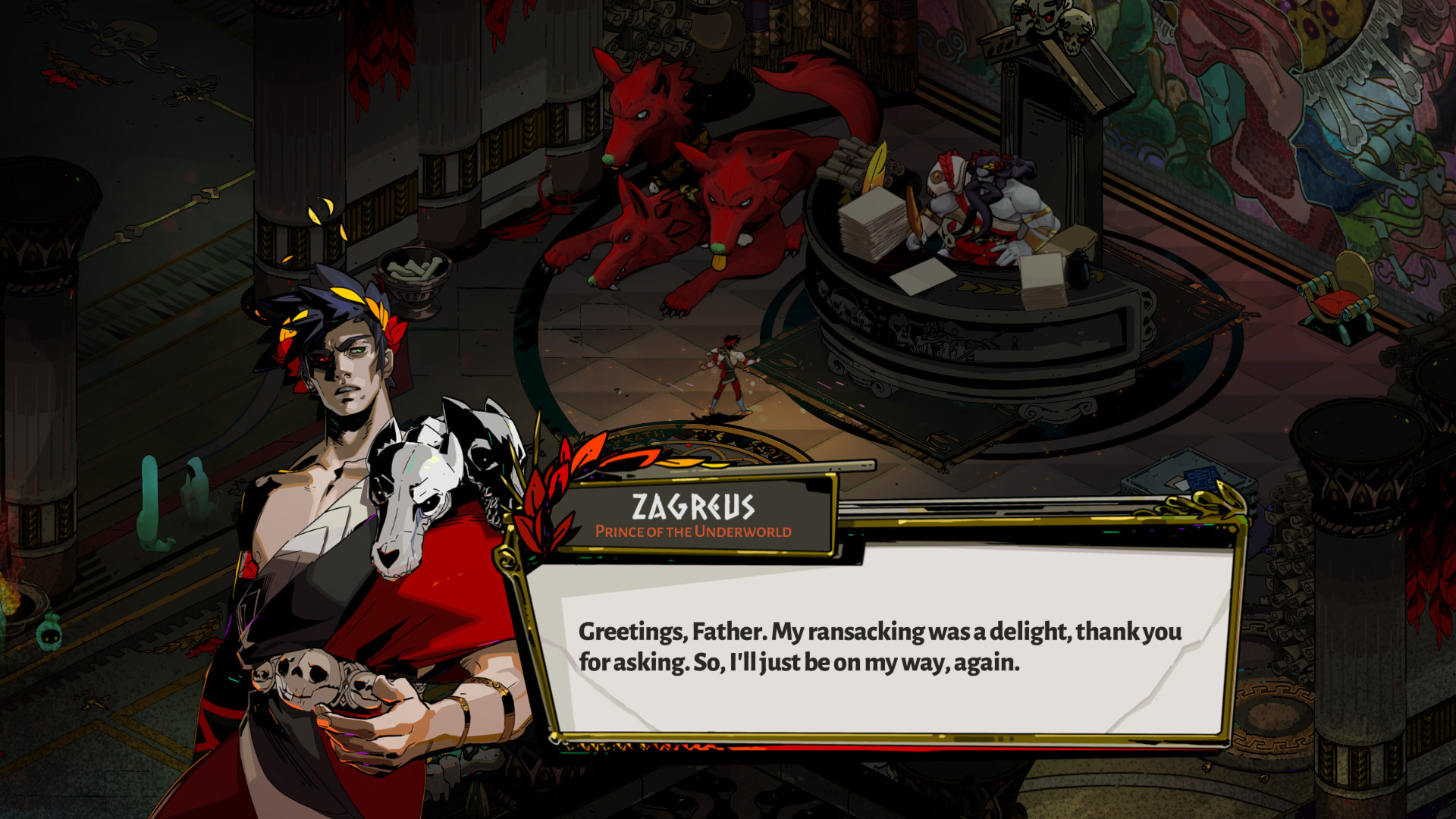 So naturally, you run away. Dashing through the rooms of Tartarus, fighting monsters left and right as you make your ascent to Earth. You meet colorful characters from Greek mythology, like Sisyphus and his super cool eternal punishment despite him being super kind, or eternal sad boy Orpheus who just wants to vibe in the afterlife.
Not to mention the Olympian gods, who send you their blessings to help you advance through each run, each one with their own personalities and boons to offer unique builds for every run through the layers of Hell.
Unique Features
One of the most unique features that Hades offers is that it's a rogue-lite with an actual story. And like, a good one too.
Most roguelikes have a story ranging from "mom locked me in a basement and is going to kill me, by the way here are the four horsemen of the apocalypse and my dead unborn brother" to [frustrated shouting at your monitor when you're 12 minutes into Monsoon difficulty], with gameplay superseding the story-line of the game.
Which is totally fine, for those respective games. It's not like I don't have almost 150 hours in Risk of Rain 2, or half that in Binding of Issac.
Progress, Die, Repeat
The more you progress, and die, and repeat, the more the game opens up for you. New characters begin to wander the halls of Hades' home, as well as new weapons with unique upgrade paths for each one. Each character has their own story and personality that unlocks the more you spend time to interact with them, or gift them items to strengthen that bond.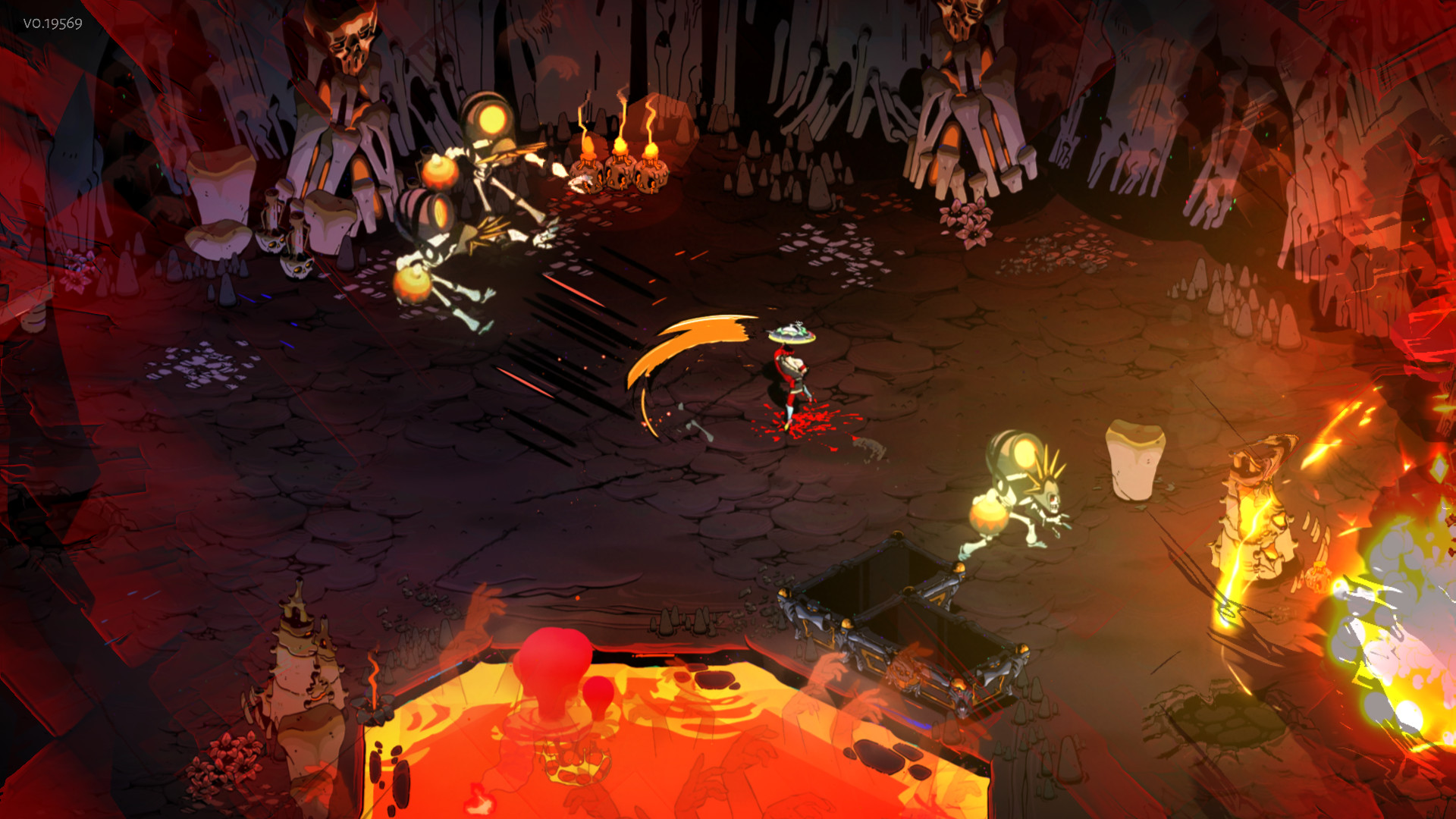 Supergiant isn't new to the realms of excellent storytelling as well as engaging gameplay – with the hit games Bastion and Transistor under their belts, they are no strangers to fantastic storytelling. Paired with the unique genre of Roguelite games, the gameplay loop of progressing as far as you can before dying also allows the story to unfold at the pace of the player. Hades only offers one clear goal: Escape Hell, and you beat the game.
Of course, most players aren't going to be able to pick up the game and complete it in their first attempt. Once they have shaken off their mortal coil, players see new characters and options in the world to unlock and play with, as the story unfolds with each incremental victory.
Summing Up Hades
Eventually, the game culminates in it's "final ending" (Although I think there is a third ending after you escape a certain number of times), which is not only completely satisfying, even still adds further content to explore within the game.
Generally, I don't play a game all the way to completion for a review. In this case, our Hades review was epic. I've logged close to 55 hours of the game, and I still pick it up for a few runs every couple days.
I don't think there is any other way to sum up how I really feel about this game, and I wholeheartedly recommend it.